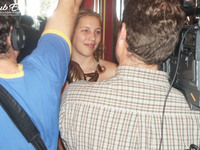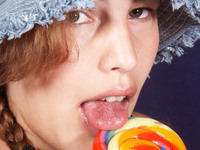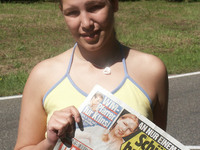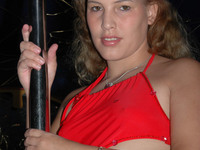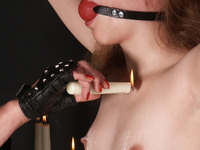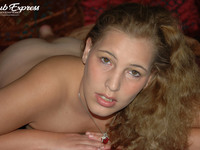 Nathalie
At the age of 19, Nathalie, together with her friend Tina, organized the legendary Fucking Race in Europe's largest brothel, the Pasha. More than 1700 men came to this event, which was reported worldwide in the media. In the next two years, hardly a day went by without Nathalie being seen by any TV station, newspaper, or magazine.
With her boyish figure Nathalie is not the typical porn actress, she represents rather the type schoolgirl, as the seductive Vamp. She has not been involved in as many films as the well-known German porn stars. Nevertheless, she can be put on a par with these porn stars, because no other actress, had so many media worldwide.
Nathalie loved amateur film productions in which she was able to live her life as a gang bang girl, cum slut or pee lover. She did not like studio productions so much.
After nine successful years, Nathalie retired from the public and started a family. Today Nathalie lives in Cologne, she is now a mother of two and dedicated only to her family.
Sex:

female

Available for shooting:

no

Website:

Email address:

Twitter:

Hair color:

brown

Weight:

45 kg

Height:

1.70 meters (ca. 5′7″)

Size of dress:

36 (according to EU standard)

Size of bra:

70A